For Mary Shimp, Every Day In The Lakes Area Is A Dream Come True
Mary Shimp remembers back to when she was a teenager and her family took their first trip to the Lakes Area. Born and raised in Minneapolis, she enjoyed getting out of the city and further in touch with her natural surroundings. She was also drawn to the relaxed lifestyle, friendly people and rustic amenities that make this such a unique place to visit. "For me, the connection was instant," Mary says. "I knew deep down that someday I would call this area home."
The Perfect Place
Once Mary grew up and had children of her own, she purchased a small cabin in this area as a weekend getaway. That was more than 30 years ago and since then, many of her favorite family memories have been created in the Lakes Area. After her two boys had grown, Mary decided it was time to move here for good and enjoy all four seasons in this wonderful setting.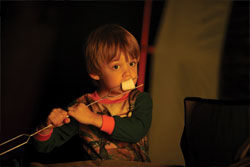 Mary loves any time family comes to visit her for some quality time on the lakefront.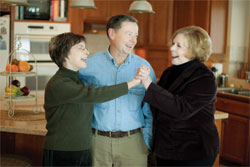 Mary takes great pride in helping others, especially when helping them find their dream lake home.
Mary purchased a permanent home in Crosslake, which is always a hub of activity for family visits. With three grandchildren now, she loves any time they come to visit her and enjoy life on the lakefront. From days on the pontoon boat to walks around the lake to barbecues on her deck, Mary sees every day of life here as a personal dream come true.
A Shared Passion
When Mary moved to the Lakes Area in 1996, she decided to pursue a career in real estate. She wanted to share her passion for the lakes lifestyle with others and use her knowledge of these communities to help people make the most of their buying and selling opportunities. "I love what I do," Mary says. "Whether it's a family buying their dream lakefront property or an older couple selling a longtime home, I find great joy in guiding them to the best possible results." Mary understands there are many reasons people buy homes along the region's various lakes. Waterfront recreation, spectacular views, hunting and fishing retreats—different properties are better for different uses. That's why she takes the time to understand the buyers she works with, so she can identify their needs and find the property—whether it's a year-round residence or weekend getaway—that is the best fit for them. For sellers, Mary uses her local knowledge and resources to market each home in its best light and attract the right kind of buyers for the property.
Live Your Dream
So if you are buying, selling or investing in real estate in the Brainerd Lakes Area, it's time to Live Your Dream and make the most of every opportunity in this one-of-a-kind setting. Call Mary Shimp today!